We are local women from around the world who promote global understanding
through friendship.
From the 2022 - 2023 President
February 2022
Dear TBI Members,
I would like to take this opportunity as your new president to express how honored I am to be part of this amazing group of women! As you all know, our club is very special. It is built on love and caring for women. Our primary purpose is to foster respect and understanding.

These past two years have been a challenge. Covid regulations hampered our getting together in person. We did not have the opportunity to get to know each other better and share our stories and friendship. Hopefully, this year we will have many opportunities to build on our mission of caring for each other.

As you participate in these gatherings, be aware that your friendship with others will only grow. Also, if you have ideas for future events of interest, please feel free to share them with me and other members of the board. Your involvement in TBI will make our club greater and your friendships stronger.
I have a wonderful Board dedicated to serving the members: Heather Rush, Mary Gorian, Eileen Kollar, Joan Ulrich, Sherry Rehm, Candis Mason, our past president Laura Hunt and all their assistants. They are an invaluable help to me to keep our club vital and growing.
We hope all our members will participate in the exciting events we have planned for the rest of 2022. Be sure to check the Tampa Bay International website frequently for more information.
Thank you for your trust and the opportunity to serve. I look forward to the wonderful things we will do together!
Sincerely,
Ro Terra
TBI President
History of Tampa Bay International (TBI) Club
Tampa Bay International (TBI) started as Welcome to Tampa Bay International (WTBI) club; an affiliate of Welcome Clubs International (WCI). WCI originated in Washington DC 25+ years ago to address and support the many spouses of US-based international officials who often returned to their respective countries after their US residency without ever having made American friends. Affiliated clubs have appeared in many cities throughout the US and abroad.
Our founder Padmini Durr was a longtime member of the Welcome to Denver International Club. After moving to the Tampa Bay area with her husband, she wanted to establish a local women's club with an international framework and created Welcome to Tampa Bay International.
Our club has grown significantly under the leadership of several presidents. As we grew larger, we changed our focus to the Tampa Bay area and changed our name to Tampa Bay International, or TBI.
10 Year Anniversary Video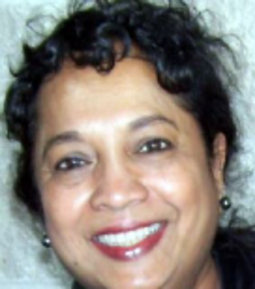 "As a founder of this club, my message and wish for the 10th anniversary of our club is very simple. I would like that our club grows with the goal of developing friendship and cooperation among women of all nations and together promoting our Tampa Bay area, our current home.
As I have lived and traveled in many countries, my best memories are those related to the direct contacts I had made with local women who had opened their homes and hearts to us. International Women's club in Geneva and Chicago, "Cross-Roads" in Chicago, "Sister Cities International" and Genevieve Fiore's "UNESCO Chapter" in Denver, were all International friendship clubs that had inspired me. I found that beyond traditions, religions and customs, we all are sisters and should look out for each other."
- Padmini Durr